Mrcreations.co.uk © mrcreations 2009/2014 All rights reserved.
MRCreations.co.uk is the website of MRCreations Ltd. Registered office - The Apex. 2 Sheriffs Orchard. Coventry. CV1 3PP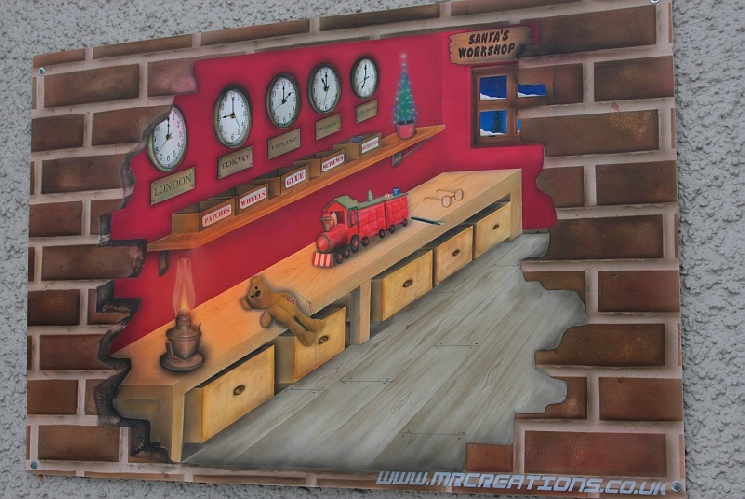 The board is 4ft X 3ft ply prepped with a basecoat of several (gave up counting) coats of white emulsion.
With the design lightly drawn onto the board masking begins, first the bricks.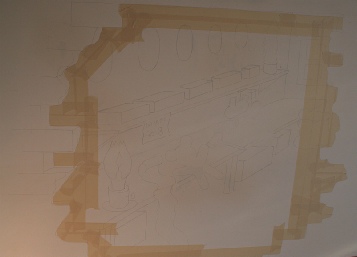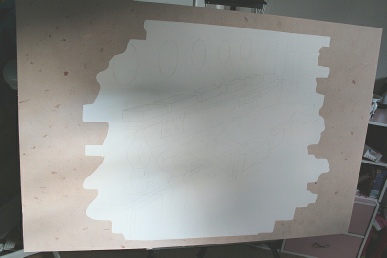 The base for the bricks also served as the mortar, this was also emulsion. This was then spattered and speckled with various colours.
The board is based on an initial small pencil drawing of my own, the only references used were for the train, bear and oil lamp.
Continued Here...........