Mrcreations.co.uk © mrcreations 2009/2014 All rights reserved.
MRCreations.co.uk is the website of MRCreations Ltd. Registered office - The Apex. 2 Sheriffs Orchard. Coventry. CV1 3PP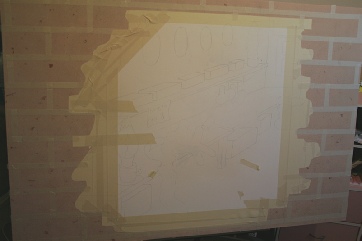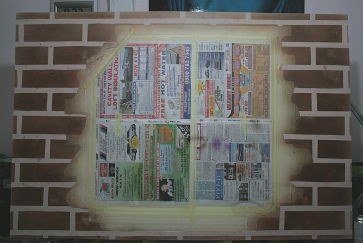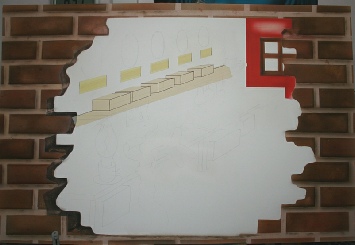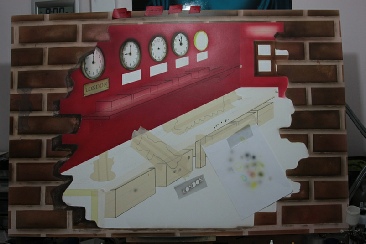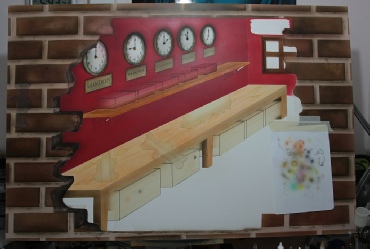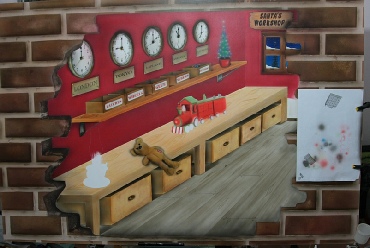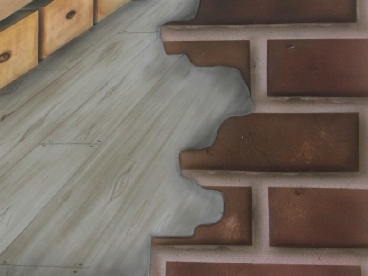 Left - close up showing wooden floor and brick detail.
Before I painted the clockface digits, I applied "Glow in the dark" paint to the white faces. This does glow very well in complete darkness.